Chester — Deva Roman Experience
About the Deva Roman Experience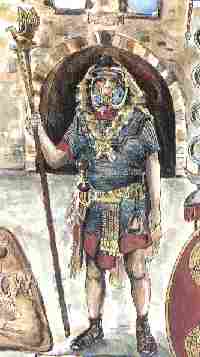 The actual Deva Roman fortress is now buried under modern day Chester, but it lives on through the Deva Roman Experience. Most museums have exhibits that are available to the visitor, but here we have an approach that is completely different.
On entering, you go into the Roman Galley where there are exhibits of Roman Chester, many of which are 'hands on' type, where you can handle items such as pottery, try on a suit of Roman armour, fire the catapult and design mosaics.
Then comes the experience. After leaving the Roman galley, you come into a Roman street which is a superb reconstruction of one as it would have appeared inside the fortress. Here you can experience the sights, sounds and smells that the Romans did nearly 2000 years ago.
From there you go into an extensive archaeological dig where there are many artefacts collected from Chester and around Britain. This is a unique opportunity to take in the incredible variety and intricacy of the Roman designs that they managed to create — without the modern day tools we have!
Something Unique
The Roman Legion needs you! Come and join the Roman Army and learn what it was like living as a Soldier in the Roman city of DEVA almost 2000 years ago!
Join us as we march through the streets of Chester visiting the old Bath house and Amphitheatre. Learn how Romans kept clean and how they entertained themselves watching Gladiators battle it out for victory!
Learn how to make battle formations for a kids versus parents stand off! (kids always win!) For your valiant efforts you will receive a certificate for completing your training!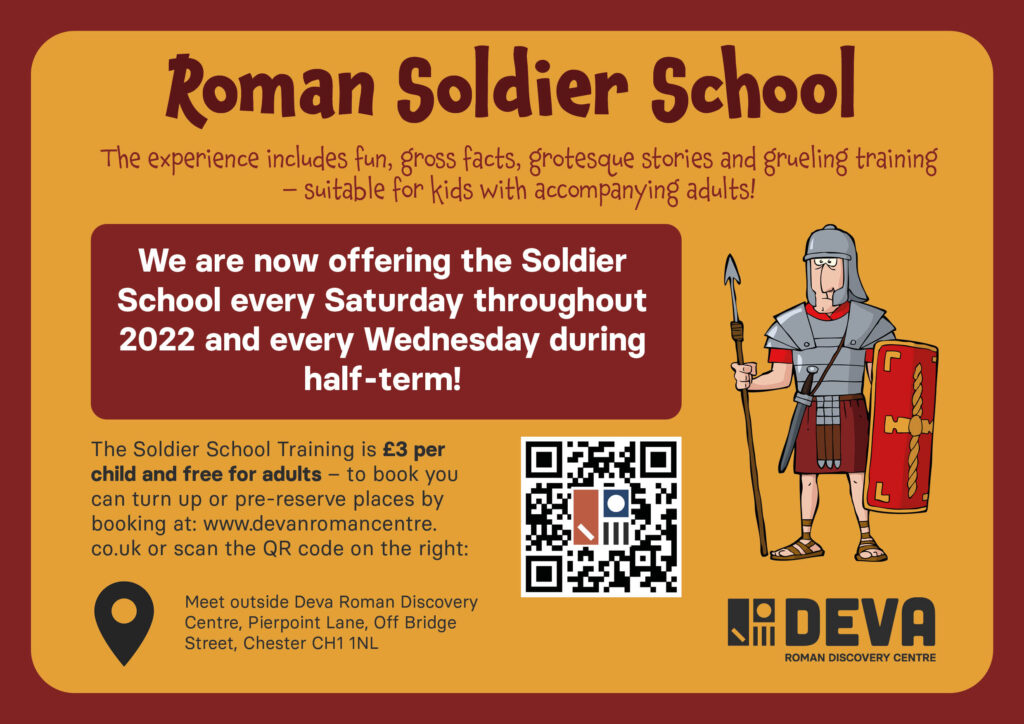 Useful information
Facilities
Paid parking nearby
Gift shop in the site
Wheelchair access
Cafe nearby
Restaurant nearby
Picnic area nearby
Licensed Restaurant/Cafe nearby
Coach parties welcome
Contact: