Corinium Museum,
Cirencester
About the Corinium Museum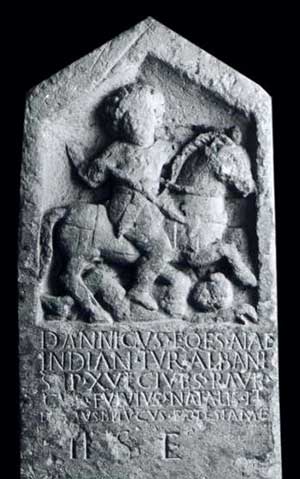 Visitors can trace the story of the Cotswolds from Prehistory to the late 19th Century, with hands-on exhibits, interactive displays and a wealth of precious artefacts. There are animated and practical games, and audio-visual screens to bring the past to life for everyone from schoolchildren to grandparents.
Special emphasis is placed on the town's Roman heritage, reflecting Cirencester's importance as the second biggest Roman town, Corinium, outside London. The Roman collection is now spread over two floors and includes marvellous mosaics, tombstones and sculpture as well as room and shop reconstructions and objects from everyday Roman life.
Anglo-Saxon gallery
A dramatic new Anglo-Saxon gallery has been created to house the finds, including rare gold pendants - from the cemetery uncovered at Butler's Field, Lechlade, in 1985. Here, visitors will come face to face with their ancestors in the shape of a forensically-reconstructed Anglo-Saxon man and child who were among the 219 bodies.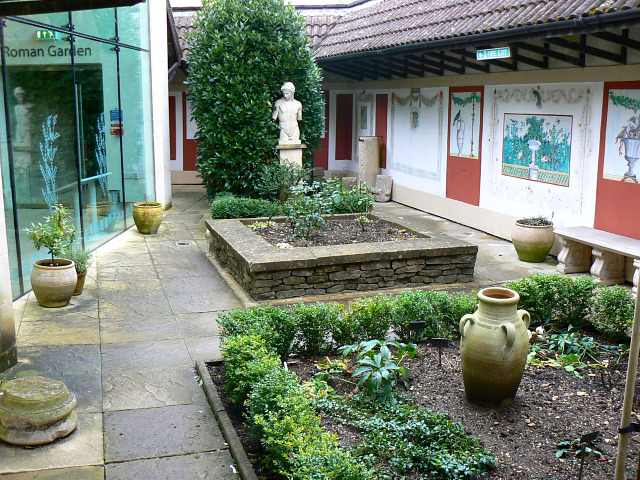 The centrepiece of this new gallery is the reconstruction of the grave of Mrs Getty', the 6th Century Anglo-Saxon princess so nicknamed because of the 500 treasures buried with her.
Facial anthropologist Dr Caroline Wilkinson, the expert behind BBC2's Meet The Ancestors, has painstakingly reconstructed Mrs Getty's head from clues yielded by her skull.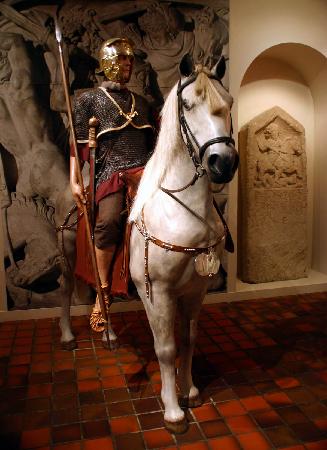 Now, complete with body, clothes and hair, Mrs Getty appears laid out in her coffin with replicas of her grave goods. The originals around 1,500 years old will be on display in a secure case nearby.
Medieval Gallery
The revamped medieval gallery focuses on the impact that the wool trade had on the town of Cirencester and its Abbey the second largest Augustinian foundation in the country. Although almost completely destroyed during the dissolution of the monasteries, it has left a wealth of sculpture and architectural carvings.
Useful information
Full disabled access
Baby changing facilities
Shop and cafe
Hands on activities for all the family
Exciting exhibitions throughout the year
Contact:
Corinium Museum Gallery