Poole Waterfront Museum
About the Poole Waterfront Museum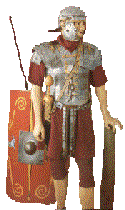 In the Waterfront Museum is 2000 years of history about Poole and the surrounding area. Poole Museums occupy four closely connected but very different buildings. You enter Poole Museum through the 2007 atrium building where you will receive a warm welcome from our front of house team, who also provide the Poole Tourist information service. Here you can also browse the museum shop.
You then walk into Oakley's Mill, a Victorian grain warehouse and flour mill with floors supported by heavy beams and posts which houses the museum displays. The third building is the medieval Wool Hall. Originally built about 1300, it has impressive stone walls and a magnificent timber roof. It is now the Poole History Centre.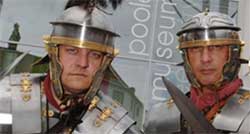 Roman history is a part of Poole and there is a gallery devoted to the Roman occupation of the area, along with galleries relating to the history of Poole itself. Seen on the left is a reconstruction of a Roman soldier who would have been stationed in the area, defending the newly conquered Roman province of Britannia.
Across Sarum Street is the fourth building, Scaplen's Court Museum, Poole's most complete medieval domestic property. Scaplen's Court is open to the public in August and in term time is our schools centre, as well as being a popular wedding venue. The tranquil herb and physic garden is usually open throughout the summer.
As well as these buildings we also manage the internationally important Sea Music sculpture by Sir Anthony Caro, a few yards away on the quayside.
Together these heritage assets and their collections form the Poole Museums estate, which tell the story of the remarkable ancient port town of Poole, its harbour and bay. It is a fascinating story that will take you through thousands of years, across oceans and into the lives of many people.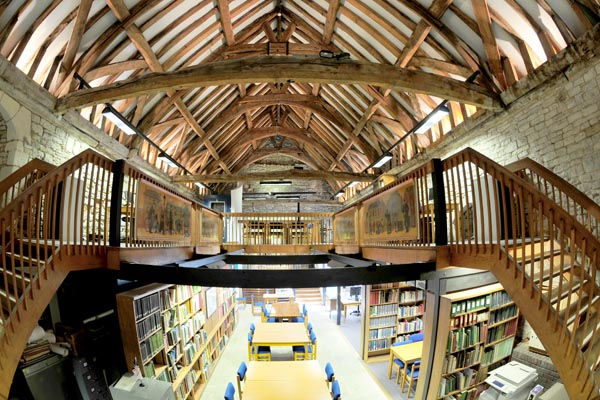 Useful information
Paid parking nearby
Cafe nearby
Restaurant nearby
Facilities for disabled
Wheelchair access
Coach parties welcome
Contact: