Cllifton Park Museum,
Rotherham
About The Cllifton Park Museum, Rotherham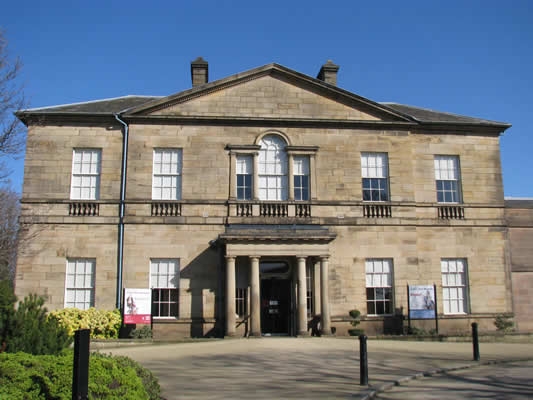 Website: www.cliftonpark.org.uk
The record breaking Clifton Park Museum is a day out with a difference! One of the most modern and user-friendly Museums in the country, the twice nominated Museum of the year features famous exhibits such as Nelson the Lion and the breath-taking Rhinoceros Vase, the first ever porcelain vase cast in one piece!
The museum highlights the history of the borough in a way that appeals to all ages and helps to bring both our lives, and those of our ancestors, into sharp focus with the latest in high tech displays and interactive exhibits.
Big Draw
During the month of October Clifton Park Museum will be celebrating the Campaign for Drawing. There will be plenty of drawing opportunities around the museum for budding artists to enjoy,including designing your own house and adding it to the street on display in the Courtyard. There will also be a drawing trail available to follow around the museum galleries.
Education at Clifton Park Museum
At Clifton Park Museum we offer a variety of learning opportunities for school pupils, early learners and adults. Groups are welcome to attend on an unassisted visit, or book on to one of our led sessions. Our school sessions are linked to the national curriculum, and also focus on the history of the Rotherham area. We cover subjects including Old Toys, Romans, World War II and Victorians; many of our sessions enable pupils to experience cooking on the Victorian Yorkshire Range.
If you would like any further information regarding learning at Clifton Park Museum please contact us on:
Telephone 01709 336633 or E-mail
Facilities
Useful information
The park and Museum have a range of facilities for visitors with disabilities.
Parking for Blue badge holders is available at both car parks, with parking permitted in any bay as long as a valid permit is on display. Dedicated spaces are available in both car parks.
You are welcome to bring your well-behaved dog along to enjoy the park. Only assistance dogs are allowed inside the Museum and cafe.
Contact: